15

Jan
Cloud Hosting for Small Business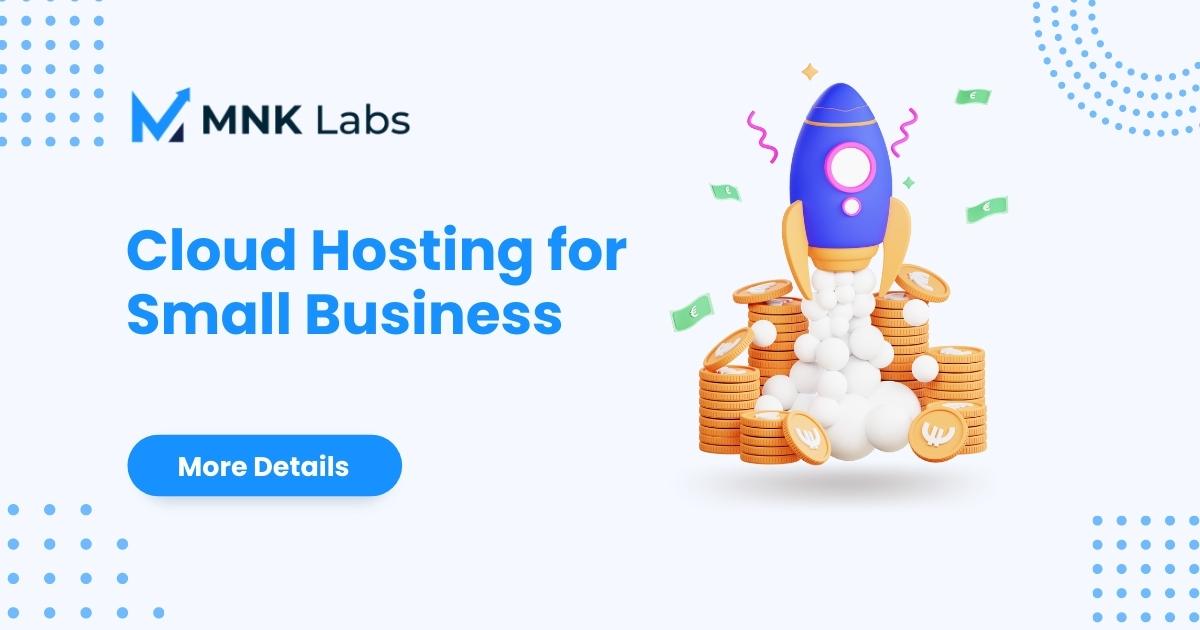 We often hear the news of small business failure. Several reasons exist they collapse. One of them is they pay little attention while making websites. Because of having a little knowledge about web hosting, they often choose the wrong services, which are less suitable.
Small Business Owners often tangled between different web hosting services. Doing little research on web hosting, they can reach quality services that are also reasonable.
As a small or start-up business owner, it's obvious they always look for easy to use, affordable, reliable, and faster web hosting services. Secure Cloud servers can afford all of them at a time.
In present days, cloud computing is getting popular for all businesses like Software as a Service (SaaS). But it can be extremely profitable for small businesses. In order to provide the best possible speed, reliability, connectivity, and Cloud Hosting company maintain the dedicated server in the data centers.
This piece of article is going to clear your idea on how it is beneficial for small businesses, but before understanding the benefits of using cloud hosting, it's crucial to know what it is?
And how does it work? So, let's see.
What is Cloud Hosting?
By using software, cloud hosting split a single physical server into multiple virtual servers to manage loads, boost speed, and decrease downtime. Cloud services are more reliable, more effortless, less expensive, less time-consuming.
Thanks to having multiple servers, if any server becomes sick, others remain healthy. This means adopting cloud services is much more secure than other solutions.
Also offers a facility of pay as use. Users have to pay only for the amount of storage space they will use.
Cloud storage service also provides features of file sharing security, enterprise-level security.
Cloud computing provides secure file storage solutions to offers users to store their valuable data, applications safely. As a result, the users can access and retrieve those data, applications smoothly.
Deep Drive Into Cloud Hosting VS Shared Hosting
Is Shared Hosting perfect for your Business?
Shared hosting is an easy to use and affordable option. There is only one server, and multiple websites have to share a limited amount of resources from this single server. Many users use this single server with inadequate bandwidth.
Whenever traffic loads become extensive, a user has to face problems like cheap loading speed and high downtime. Here one website crash affects others too. Again, shared services produce low scalability.
In case you want to scale-up for extra resources, you are going to encounter a real hassle. It is a beginner-friendly solution. So, if your business is small or just a start-up, you can go with shared hosting.
Why you should consider Cloud Hosting for your Business?
On the other hand, Cloud services offer many servers, which is the big plus point. Unlike shared hosting, there is no pressure or workload on a single server. Cloud server presents a hassle-free scale-up facility. Whenever you need to extend resources, scaling up is easy.
Growing traffic seems not painful in cloud hosting. Because traffic loads are shareable within other servers, as they are all interconnected. When website traffic gets high, we experience lazy speed.
Here comes another advantage- removing this limitation, gives you a much faster loading experience than traditional solutions. It can be the best cloud storage solution for any business owner.
Why should SBO use Cloud Hosting?
Small business owners always have to suffer for ideal storage service. As they have budget issues, they usually hurry to pick cheap service and forget about the quality. Probably they are unknown that quality solutions are also available at an affordable price.
Picking a cloud server can weed out all of their difficulties. It comes with a lot of beneficial features (cost-effective, portable, secure), which make it a qualified service than other web-based services.
Let's dig into the advantages:
Budget Friendly Price
Price has been a big concern for small business owners always. But thankfully, you can get rid of this burden because of cloud storage. Cloud service saves your maintenance cost, as you don't need to spend on hardware equipment, also allows paying according to the number of resources you use.
Website traffic ups and downs, so you scale up or down your resources. Instead of paying for unused resources, you can pay as you go. Its low downtime facility also saves your money.
High Scalability
Cloud service providers grant you features like flexible scalability. According to the website's traffic load, resources can be scaled up and down easily, with no need for the service provider's approval.
Fast Loading Performance
Cloud server offers a faster loading time. Whenever the traffic reaches a peak-point, it distributes all workload among other servers to reduce the burden. As a result, loads on any website can't affect the other and delivers faster loading time.
Disaster Recovery
Disaster recovery is another pleasant blessing. Cloud services are the best data storage solution, automatically backup your data in multiple virtual servers. Do not require any special arrangement for data recovery, and a user can recover data smoothly and quickly.
High Uptime
In traditional service, all websites share the same single server. So single website's damage can also impact all websites of that server. But cloud service involves multiple servers, so the result is- downtime seems flat. Even if any server gets infected, another can continue to take user requests.
Portable
Since it is cloud-based storage, it permits accessibility from any location. You can access your data from anywhere- any computer or mobile device, faster than other web services.
As long as you have an internet connection, you can easily access your business data, applications and continue your working no matter where you are, which computer or mobile devices you are using.
Wrapping up thought
Nobody can say which service is right for you because it depends on your business needs. But a cloud-based server can be the best choice for small businesses. Its performance rate is high, can give your company extreme security.
Dealing with cloud services ensures that you are ready for those days when your business will grow. As your business will become big someday, so your company will need a high-level hosting plan, then you will want to get the cloud-based version.
So why not today? It's better to be prepared from the beginning.